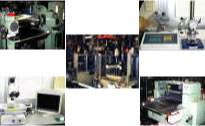 In Sakura plant, Japan, we are specialized to produce technically high-end products and to improve the performance of the products to world standard.
We concentrate our capability to research and development.
Besides responding to our customers' needs, we make a positive proposal for the possibility of rubber.
We succeed to produce the world smallest O'ring.
We constructed the production system, our masproduction plant was established in Shenzhen, China in 1998 and expanded to second plant in the same city to offer our customers low price and stable supply of products.
Our quality control with high motivation by clean room class 1000, DI water cleaning system, tool microscope etc.

Sakura Plant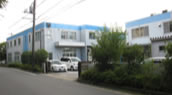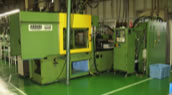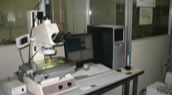 Material:
Mixing roller
Mixing roller for testing
Kneader
Feeder-ruder (Strainer)
Production Line:
Hydraulic Compression moulding machine
Injection moulding machine (horizontal type)
Injection moulding machine (Vertical type)
Multi-thermo plastic injection moulding machine
Ultra shot machine
Test Facilities and measurement instruments:
Tensile Strength testing machine (Shopper type)
Tensile Strength testing machine (Load cell type)
Precision all-purpose testing machine (Autograph)
Automatic specific gravity tester
Curometer
Air heating aging tester
Oil-resistance testing machine
Testing machine for bending in low temperature
Testing machine for fatigue
Testing machine for distortion by permanent compression
Large all-purpose projector
Durometer (Wallace micro-indentation tester)
Durometer (Bareiss micro-indentation tester)
Compression testing machine
Tool microscope (NIKON/NEXIV)
China Plant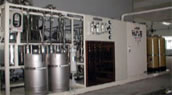 DI Water Cleaning System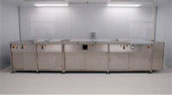 Cleaning Sink (7 sets) in Clean room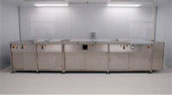 Clean room (class 1000)
Clean bench (class 100)
Material:
Mixing roller
Kneader
Cutter
Production Line:
Hydraulic compression moulding machine
Punching machine
Post curing oven
Clean room (class 1000)
DI Water Cleaning System
Clean bench (class 100)
Clean booth (class 10000)
Clean oven
DI Water system
Testing equipment
Test Facilities and measurement instruments
Scale profile projector
Tensile strength tester
Specific gravity tester
Durometer
Tool microscope
Curometer
Production Flow
It is our mission to deliver our fair priced products by the supply system of stability.
We implemented enhanced production facility and severe management system, not to compromise with the quality.
In addition, efficiency is valued during production, we try to eliminate the useless process, such as producing non-standard products, so that is reflected in the quality and the price.
To supply products to our customer, stably and more efficiently, we properly manufacture either domestic or overseas based on products' property and customers' needs.